About Us
On Target Shooting Outfitters started back in 2011, and we have been serving the tri-county area ever since. We are family owned and operated. We have built our business on our guiding principles with God, Family, Country, and our Community. We are former military personnel, businessmen and women, sales associates, hunters, and patriots. We strive to serve each guest with the utmost respect and kindness as we remain connected to our community.
We stand for the freedoms that our Constitution enshrines, and we are dedicated to defending our country and our freedoms. We stand beside our law enforcement officers, first responders, military personnel, and teachers. We thank you for all of your service. We thank you for your business and the continued support that each of you gives us. We are looking forward to meeting each of you and getting to know you as well. Our goal is to grow and prosper along with the local community.
Our Mission
We are committed to our community and to helping everyone protect their families, their country, and their freedoms. Our passion is to expertly outfit each individual with exactly what they need to pursue a fulfilled life in all their hobbies, interests, and goals.
We have proudly served the tri-county area of Van Zandt, Henderson, and Kaufman Counties for the last twelve years, and we look forward to many more years of service. We have a wide range of guns and supplies to fit all of your needs. We carry rifles for all types of hunting and personal protection needs. We have a knowledgeable and experienced staff ready to assist you.
Our love of country is only surpassed by our love of our Creator. Our purpose is to glorify God in all our actions. We look forward to meeting you as we help our community grow and prosper.
Our Staff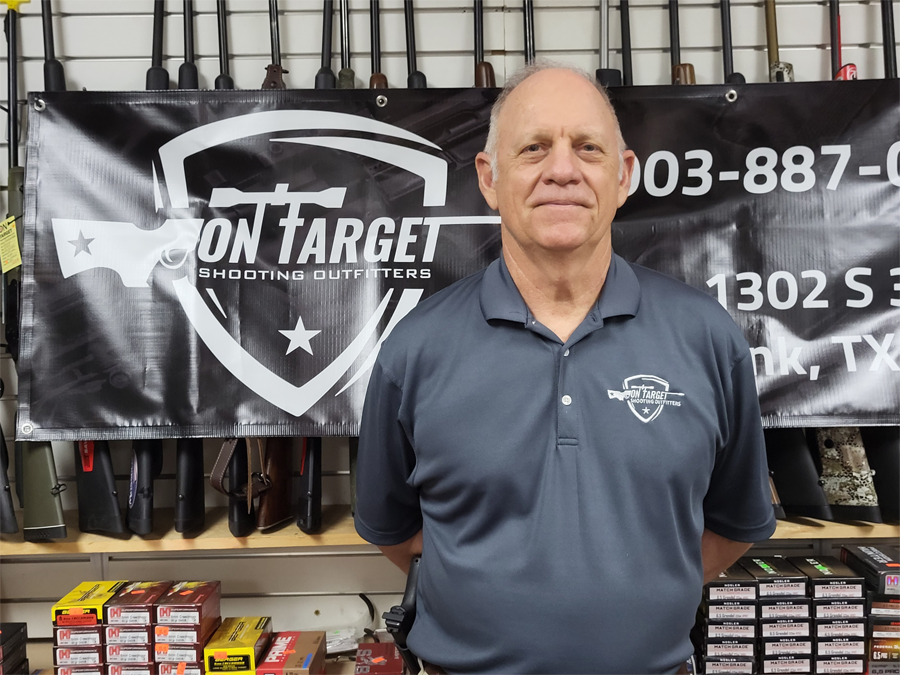 Don Agold, Sales Manager
Don began his professional journey by enlisting in the US Coast Guard. After fulfilling his duties, he pursued an academic degree at Texas A&M University, where he earned a BS in Mechanical Engineering. Continuing his commitment to serving the nation, he was commissioned in the US Navy, dedicating 20 remarkable years to the military before retiring honorably.
Transitioning to a new chapter in his professional life, Don ventured into the Merchant Marine industry, embarking on a remarkable 22-year career culminating with his distinguished command of the vessel, USNS RED CLOUD. Since 2016, he has been an invaluable member of the On Target team, bringing his wealth of experience and expertise to contribute to the organization's success.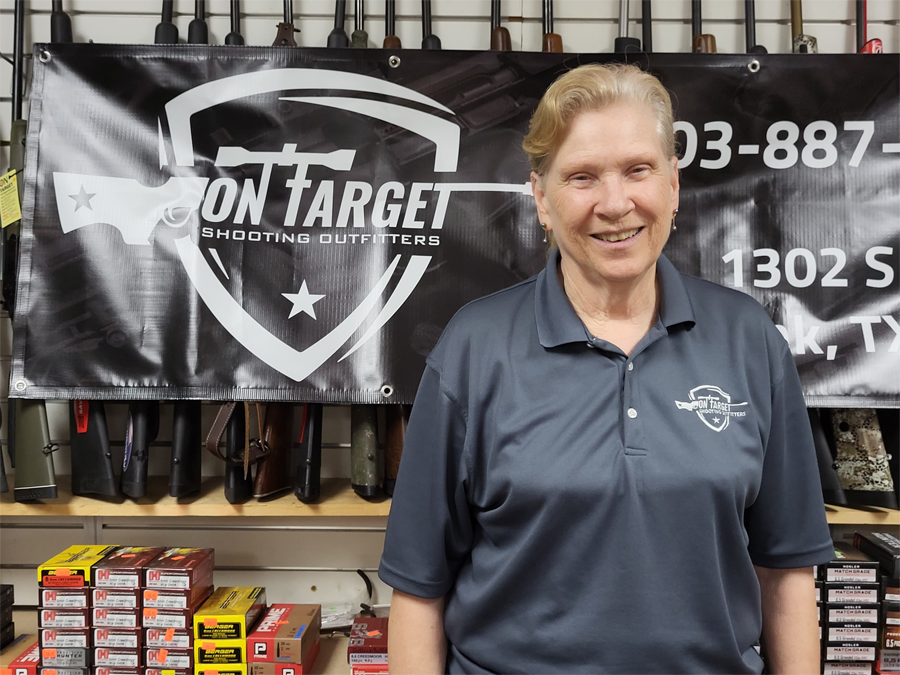 Laura Agold, Office Manager
Laura, a highly accomplished professional, obtained her degree in Maritime Administration from the Texas A&M University. With a solid academic foundation, she embarked on a remarkable career that spans various industries. She demonstrated expertise in human resources and production control in her previous roles, contributing to her employers' operational efficiency and success.
Since 2021, Laura has been an invaluable asset to On Target. Her exceptional skills and dedication have made a significant impact, further strengthening the company's operations and overall performance.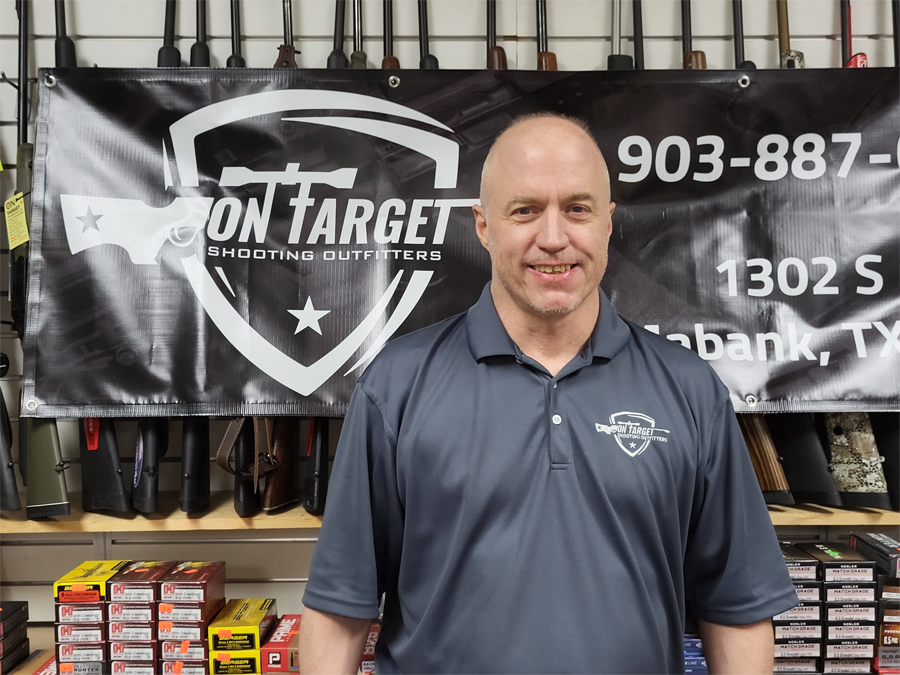 Freddy Johnson, Sales
Freddy possesses a diverse and distinguished professional background, encompassing the construction industry and a commendable military career. Having dedicated 25 years of service to the US Army, he retired as a highly decorated individual. He demonstrated exemplary leadership as a tank commander, participating in multiple combat tours.
Freddy's remarkable contributions have been recognized with honorable accolades, including the Distinguished Service Cross, Purple Heart, and Bronze Star. Beyond his professional pursuits, he also nurtures a passion for outdoor activities, particularly as an avid duck and hog hunter.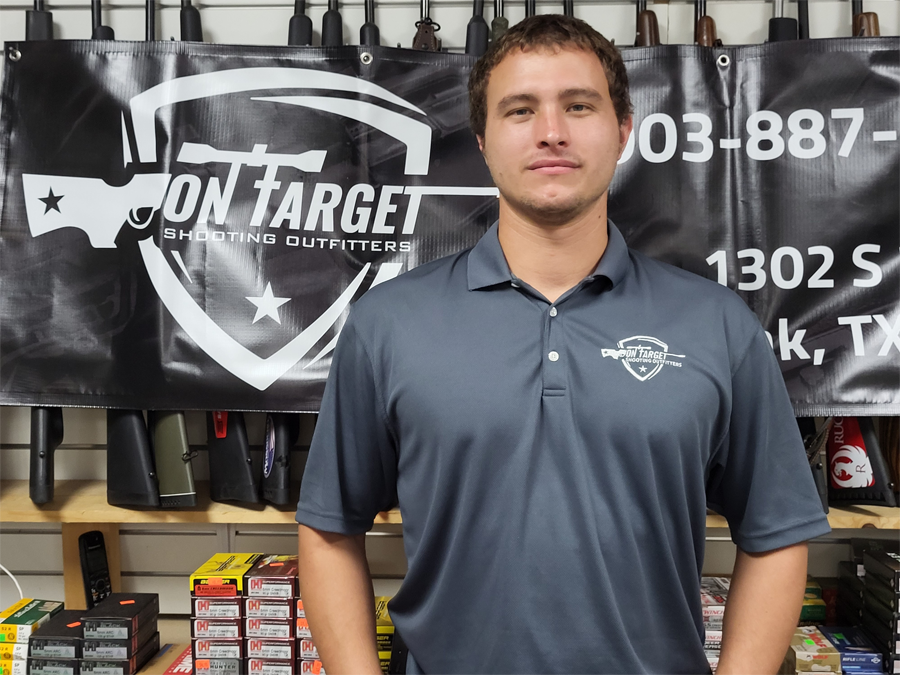 Charles Rollins, Sales
Charles Rollins is a highly motivated sales professional with deep roots in the local community. He is pursuing a rigorous gunsmith course of study further to enhance his skills and expertise in the field. With a keen interest in firearms, Charles aspires to become a proficient gunsmith, continually honing his craft.
Besides his professional pursuits, Charles is an accomplished outdoorsman, well-versed in various hunting activities. He is fond of duck and hog hunting, showcasing his passion for the outdoors and his intimate understanding of these pursuits. Through his multifaceted experiences, Charles brings a unique perspective and a wealth of knowledge to his sales endeavors.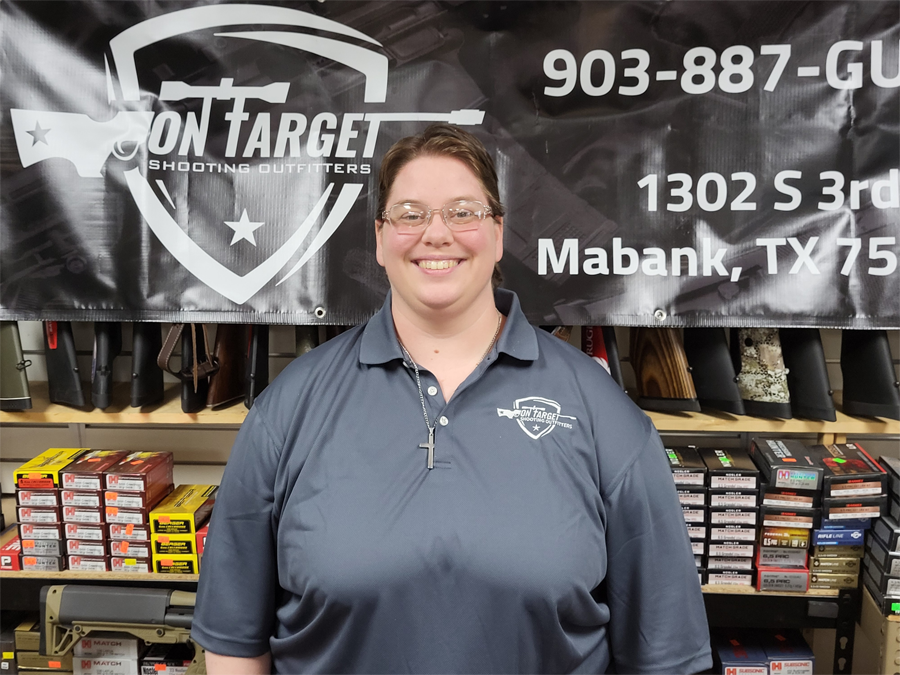 Ella Agold, Admin
Ella Agold is a highly capable administrative professional who brings experience and expertise to her role at On Target. She has a strong educational background and holds a degree from TVCC and has undergrad studies at Texas A&M University, majoring in accounting.
With a keen eye for detail and exceptional organizational skills, Ella ensures the efficient functioning of the back-office operations. Drawing from her extensive sales and retail experience, she possesses a keen understanding of business dynamics, which enables her to contribute effectively to the overall success of On Target. Ella's dedication and proficiency in administrative tasks make her an invaluable asset to the team.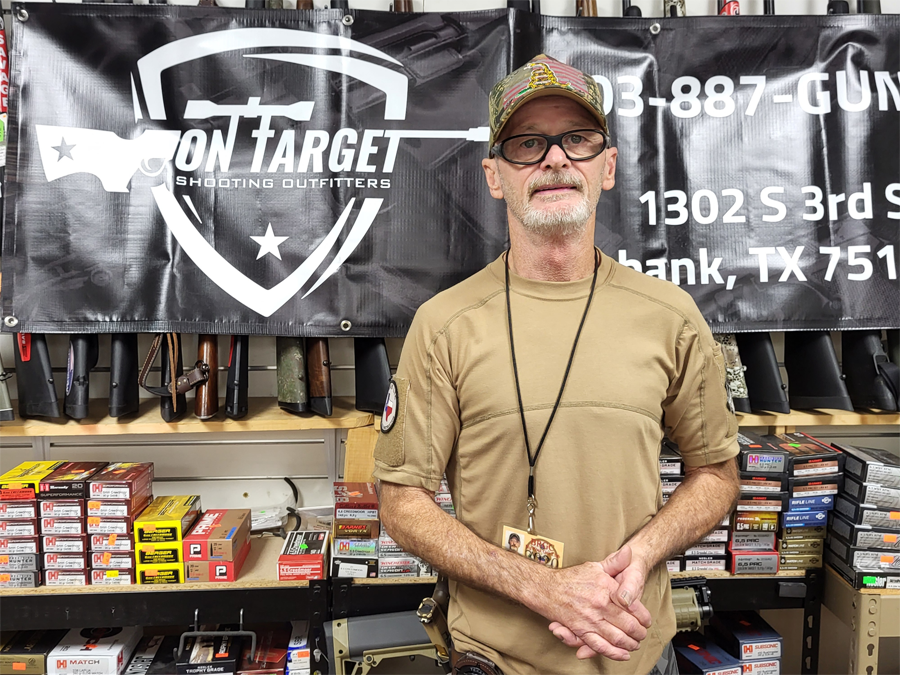 Vince Walker, Independent Instructor
Vince Walker is a highly regarded independent instructor specializing in Gun Safety and License to Carry classes. With the store's classroom serving as his training ground, Vince conducts monthly sessions for individuals seeking comprehensive firearms education.
As a state-certified instructor, Vince brings expertise and practical experience to his classes. With several years dedicated to License to Carry training, he has developed a deep understanding of the subject matter and continuously stays updated on relevant laws and regulations. Vince's commitment to imparting valuable knowledge and promoting responsible firearms handling makes him a trusted resource for those seeking professional instruction in the field.